Interactive Home Security in Moore, Norman & Oklahoma City, OK
The lights, locks, doors, thermostats, appliances, and cameras i.e. the Z-wave devices installed at your residence can be controlled and monitored from one single source with the facilities of an Interactive Home Security, be you at home or away. At AVS Concepts we provide a similar scale of convenience to our users within the concerned geographic zone.
Adding a Z-wave interface module in the smart home security system will allow the homeowner, manage a wide range of automation devices via the Virtual Keypad on their cell phones, or the Virtual Keypad Browser on computers having access to the internet.
Our smart home security services are available in Moore, Oklahoma City, Edmond, Norman, Midwest City, and other cities in our Oklahoma service area.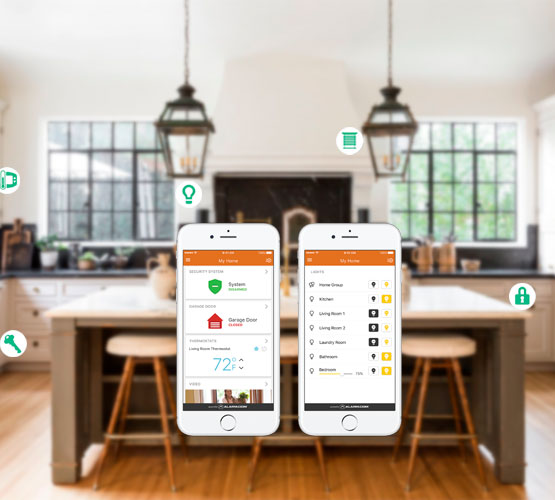 Devices for an Interactive Home Security System in Oklahoma
It's not words or empty promises that make a user trust such technology with the security of their property, practical evidence i.e. trust put in by other users makes a solid decision-making process for someone who is new to AVS Concepts. That is why, we too, put our trust in the best in the market- Alarm.com, Qolsys, DSC and the devices included in our Interactive Home Security System are:
Video Doorbell
Smart Locks
Smart Lighting
Security Cameras
Smart Scheduling
Voice Control
Floodlight HD Security Camera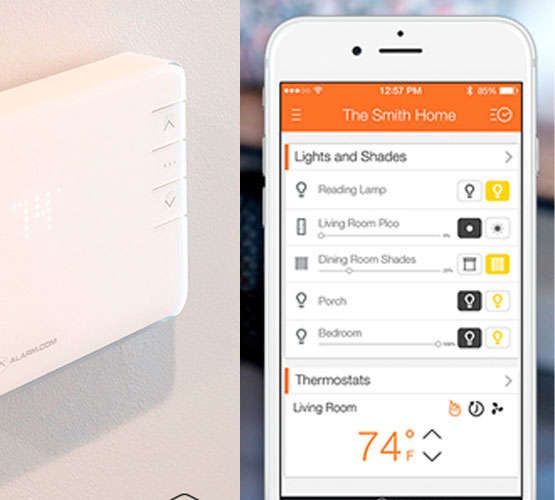 Benefits of Interactive Home Security in Oklahoma City & Edmond, OK
Arm/Disarm the system and check system status
Receive push notifications and view the history of alarm events, arming/disarming and troubles
False-alarm reduction, prompting users with "Is This A False Alarm?" when they receive an alarm alert, allowing them immediately to confirm or cancel the alarm
View live video and still images from up to six cameras
Control all Z-wave devices, including thermostats, lights, locks, appliances, garage doors and more
Create a closed group that control multiple Z-Wave devices with a single tap
Create actions, allowing you to associate members of the closed group to activate specific events
Take a picture of a room or area and add hotspots to control pictured devices
Mobile device acts as a point of reference for geo-fencing functions
Add, delete, edit system users and user profiles
Rely on AVS Concepts for the Best Interactive Home Security in Oklahoma
When you need the best interactive home security services in Okmulgee, Muskogee, Lawton, Ardmore, Pauls Valley, Chickasha, and throughout our Oklahoma service area, the company to contact is AVS Concepts. For years, we have set the industry standard for clients with home and business security needs in Oklahoma. When you need our services, contact us online or give us a call at 405-467-1217.