Home Security in Moore, Norman and Oklahoma City, Oklahoma
At AVS Concepts, our team of expert and experienced technicians provide our customers with cutting-edge, technology-driven smart home security products and services. Whether you need security cameras, smoke detectors, interactive home security options or something else, our technicians can help. Our smart home security services are available in Moore, Oklahoma City, Edmond, Norman, Midwest City and other cities within our Oklahoma service area.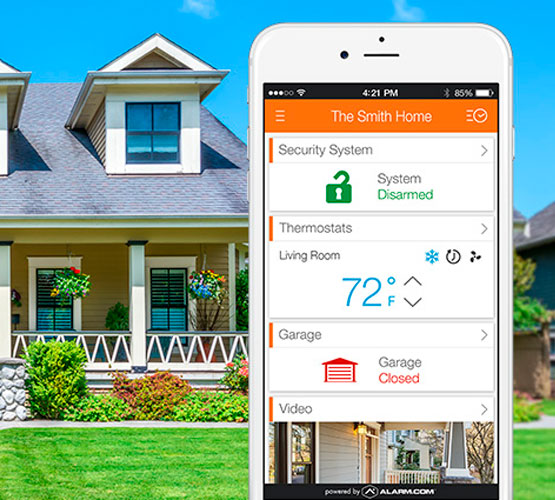 Superior Security Products by AVS Concepts in Oklahoma
Our security services are backed by industry leaders like Alarm.com, Qolsys, and DSC that have earned excellent, trustworthy reputations among customers because of their efficiency and user-friendliness. With our security systems, you can check in anytime, arm or disarm your system remotely and receive notifications—all while on-the-go. You can also check on other connected devices including lights, locks, thermostats, and garage doors. Special features of our smart home security system provided in the Oklahoma area are:
Real-time & Instant Notifications - by push notification or email during any incidents.
Unique User Codes - to know who is coming and going at all times.
Check History – to know about activities over time or easily search for specific events.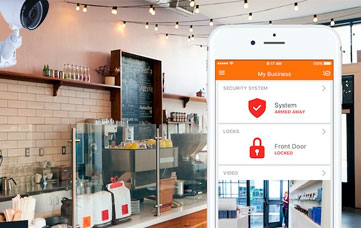 Why Choose AVS for Home Security in Moore & Oklahoma City, OK?
The certified technicians at AVS Concepts take responsibility to provide our customers with trustworthy, dependable security options that are easy to use. We provide a wide array of products and services that include:
Interactive Home Security
Surveillance
Medical devices
Smart Energy Systems
Garage Door Openers
Smart Doorbell
Smart Lightening
Smart Locks
Smart Thermostats
Voice Control
Smart Scheduling
Wireless Cameras
Stand Alone Cameras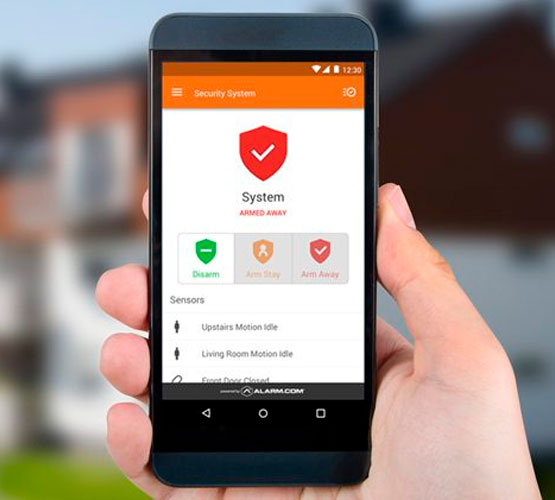 Rely on AVS Concepts for the Best Home Security Products & Services in Oklahoma
When you need to upgrade your home security situation, you need to reach out to AVS Concepts. Call us at 405-467-1217 or contact us online today to get a free price quote. We serve customers in Chickasha, Del City, Mustang, Choctaw, Guthrie, and other cities within our Oklahoma service area.